to anyone and everyone who is willing to read:
do you remember when we shared
our story
that brought us to adopting the boys? it was one of the biggest steps of faith that we ever took. it was one of the greatest gifts we were ever able to receive. it has repeatedly proven to be a picture of the gospel in ways that we never imagined. adopting the boys has rocked our world, but more importantly it has rocked our faith. it radically changed us in ways we had no idea that we needed changing. our boys have brought us more joy than we could imagine. it definitely has been tough at times, but the healing God has done in their lives is beautiful.
over the past two years God had done great things. we seriously feel blessed to have our sweet family of 6. but something seriously did not feel complete. there was something more. something else missing. someone else missing. over the past six months todd and i have been praying, thinking, talking about adoption again. knowing what adoption entails, it is a discussion we do not take lightly. as we did with adopting the boys, we began researching and seeking where there was a need. our boys were considered "hard to adopt" because they were a sibling group, older, and boys. so we said yes. this time, we began looking again to where God would have us adopt from, as well as where there was a need. that is when God lead us back to our previous
adoption agency
to work with our fabulous case worker who helped us bring home ty & levi and gave us a heart for a "special needs" (one that we won't disclose at this time, if at all) child, a girl, and haiti.
so here we are again. but this time seems so different already. we are walking a path we have walked before. a long road towards bringing a child home into a family who is waiting. we know the chaos that will come. but this is different. every child is different. every country is different. every situation is different. so maybe that is why this feels different... but i think this is different because we are walking with our eyes a little more open. we are totally different people, a completely different family than we were 3 years ago when we started the process with the boys. walking towards an adoption that we have to fundraise. walking towards a child who does not know us and we do not know. walk towards a new version of our family. all with arms open begging God to move and work and come and show us.
this time around we are fundraising our entire adoption. (last time we only had to fundraise our travel expenses). this is by far the scariest thing for me. last night, i laid awake and prayed. i begged God to continue to show up and move in our second adoption process. i feel like this is asking a lot of people. to help us. to fundraise with us. BUT we know that God has brought us to this place and he will give us what we need. we are praying for exactly what we need.
our coffee fundraiser link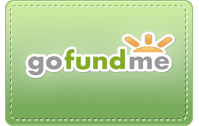 our [right now] need:
homestudy payment: $700
first payment for our agency: $8,000 (due with our contract that has already been signed, notarized, and waiting for our fees to be finished).
USCIS fees: $720
fingerprinting: $170
our [upcoming] needs:
fees due with dossier submission: $10,800
fees due with referral acceptance: $9,082
travel expenses (there are 2 trips): unknown
other fees: roughly $3,000